PM High Performance Lapping
December 5, 2020 @ 11:30 am

-

5:00 pm

$125.00 – $380.00
For drivers returning from the One Day High Performance Driving Clinic who want to continue developing their driving skills.
Prerequisite: One Day High Performance Driving Clinic at Pacific Raceways or Equivalent in the past year
Registration & Payment Link at the bottom of this page
Check in: 11:30 AM
Drivers Meeting: 12:00 PM
Full Afternoon On-Track Lapping: 12:30-5 PM
Cost $245.00 (includes helmet rental)
45 minutes' coaching required for all students back for the first time from the One-Day High Performance Driving Clinic or equivalent. Helmet rental at no additional cost during your first year.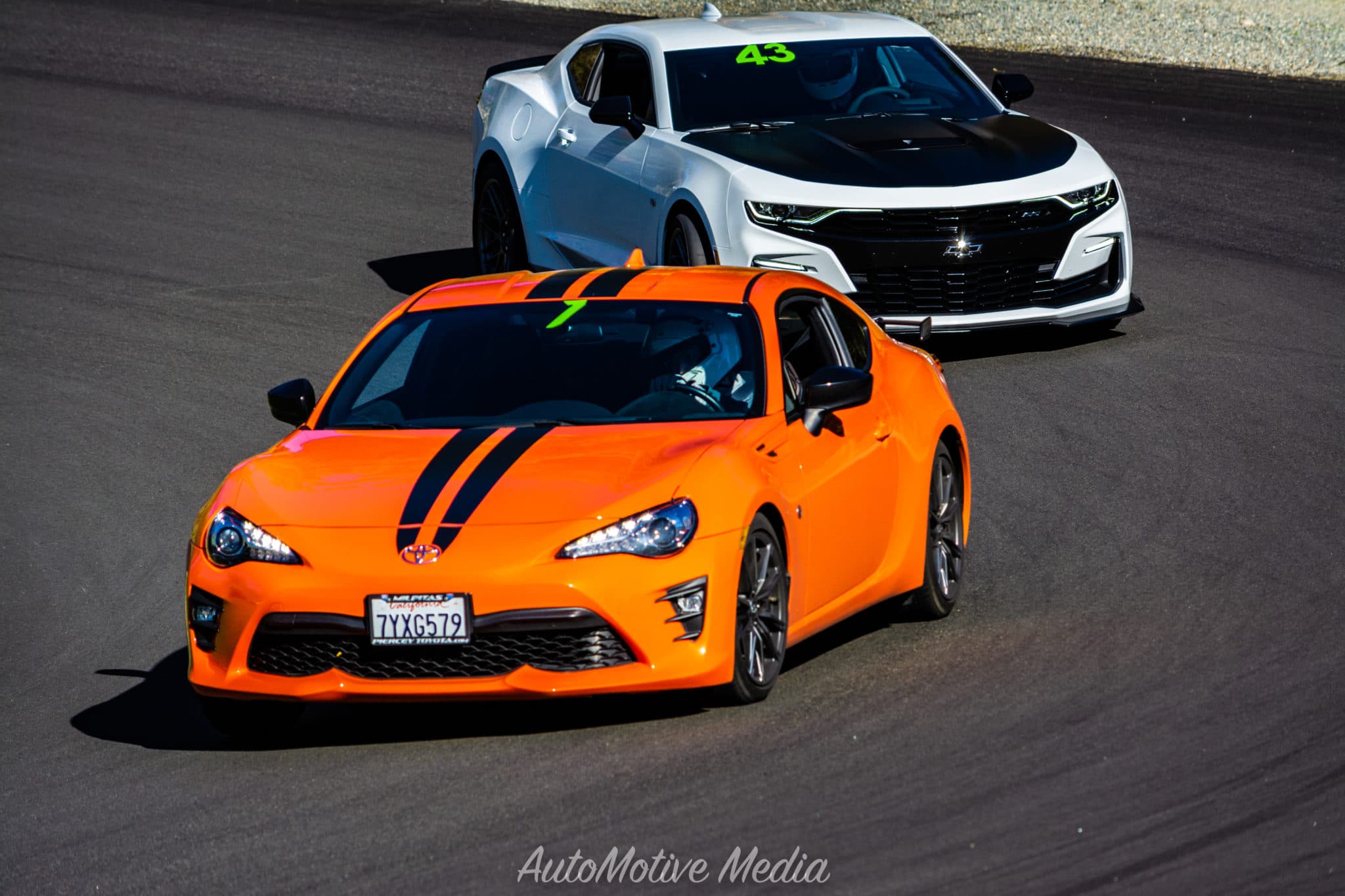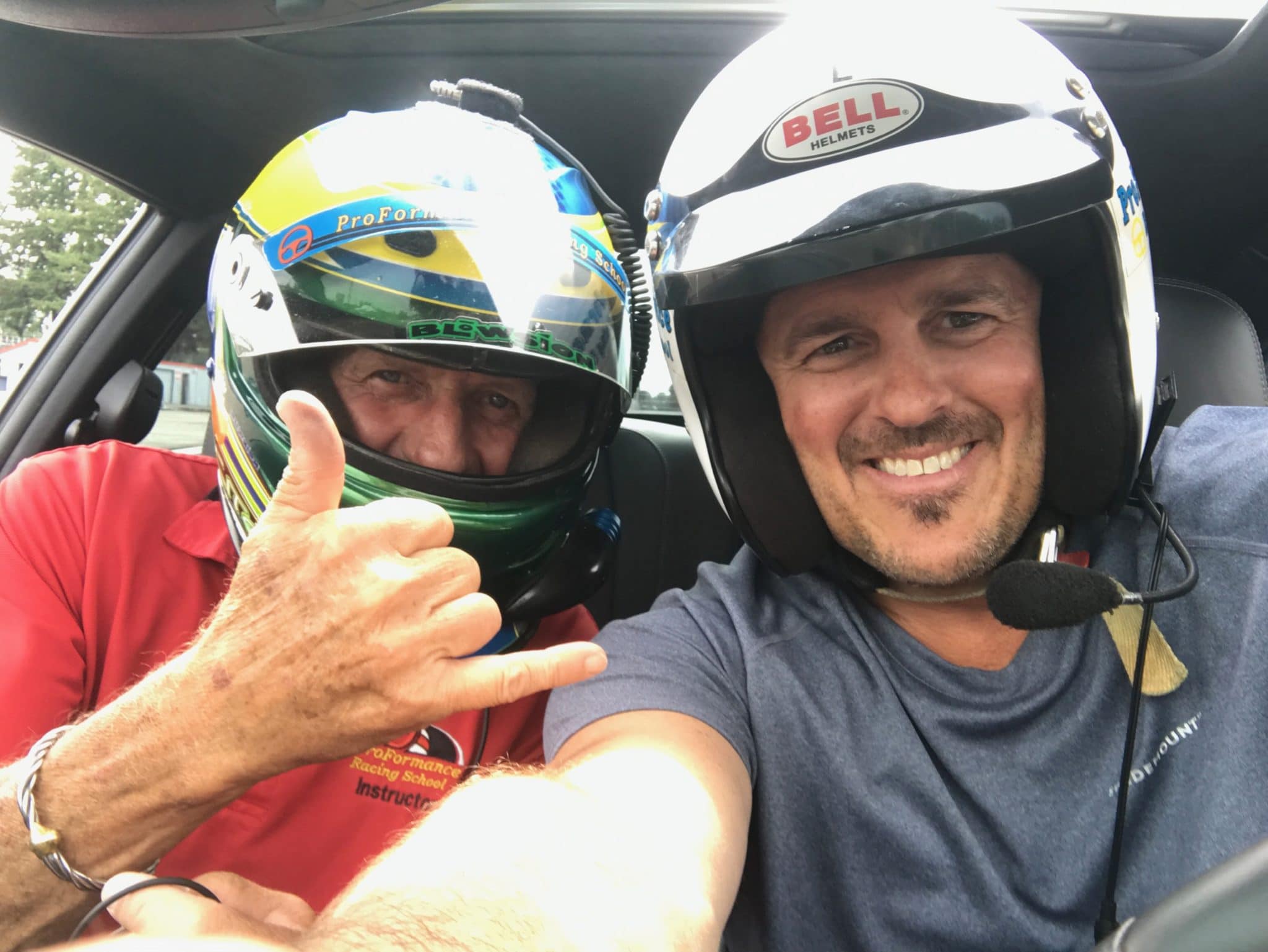 Power Lunch Lapping
Short on time?  PM High Performance Sport Lapping sold out? Consider a Power Hour of High Performance Lapping.
Check in: 11:30 AM
Drivers Meeting: 12:00 PM
Power Lunch Lapping: 12:30-1:30 PM
Cost: $125.00
Note: Solo Upgrades are not available for Power Lunch Only.
Track Insurance Link

Always a good idea to explore your options. We recommend Lockton Affinity Motorsports Insurance.
Log Books
Every lapping driver is provided with a ProFormance Driver's Log Book. This book is a "working instrument" which you should keep in your car so you can establish a "driver's notes" system to track your progress. In addition, ProFormance staff will use it to document their observations and comments. Please remember to bring your log book each time you drive with us and have it date-stamped at each day's end.

Sport Driving License

Upon successful conclusion of your first lapping day return from the One Day High performance driving clinic, your coach will issue you a Sport Driver's License. All ProFormance drivers qualified to solo will be issued this credential. The license must be presented at check-in.
Highlights of Driving Guidelines to be Covered in our Meeting:
No ride giving – this is an insurance issue. The rule is in place to manage your risk and legal exposure. Time allowing, ProFormance instructors are permitted to give rides.
Remember this is sport driving at 7/10ths – not full-on racing!.
Entry to and exit from the track will be discussed.
Passing on the front straightaway permitted only at the indication of the instructor or lapping driver. Driver guidelines and let by zones will be discussed.
Prior to going on track, you should review pre-lapping checklist.
If there are new guidelines relevant to that particular day's session ProFormance staff will review those at the meeting.
Check our Pre-Lapping Checklist
Cancellations: We require 8 days notice of cancellation. Failure to notify our office, either by telephone or writing, prior to 8 days of your reserved school date will result in forfeiture of your tuition. Payment in full required 8 days prior to the clinic. No refunds, credits, or exchanges are given for cancellation less than 8 days from scheduled date with full 100% tuition due. No refunds or credit due to mechanical or weather day of event. Prices subject to change without notice. Sorry, but some restrictions may apply.
This is not competition driving, This is a high speed driving school, on a racetrack, under close supervision by instructors. While the overriding consideration during the operation of the event is safety, incidents may occur that could cause vehicle damage and/or personal injury. You will be driving in a class session with other students and instructors whose vehicles may be uninsured and/or unregistered.
Related Events