By the Company You Keep…
ProFormance Racing School is proud to support and promote the following partner companies. Because our reputation is second to none, we choose our partners carefully. These companies are the best of the best at what they do.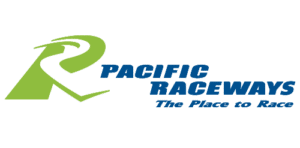 Pacific Raceways
ProFormance is proud to have Pacific Raceways as its base of operations.
Pacific Raceways is a driver's dream. Located amidst 250 wooded acres in full view of Mt. Rainier, this celebrated 2.25 mile track challenges even the most seasoned road racer with its nine turns and major elevation changes. The expansive layout provides locations for many training exercises our school conducts.
The course is in a class with Laguna Seca, Watkins Glen, and other historic tracks. Among the racing legends who have plied the Pacific Raceways course are Phil Hill, Parnelli Jones, Carroll Shelby, and Dale Earnhardt. Drivers cherish the course's natural driving rhythm, which gives it the feel of a European country road.
People who race all over the country on state-of-the-art computer-designed courses often tell us that Pacific Raceways is still the track they enjoy the most.
Alfa Romeo of Seattle
Located in Seattle, Washington, Alfa Romeo of Seattle is a leading full-service Alfa Romeo dealership dedicated to bringing you the finest vehicles along with first-class Alfa Romeo service. You'll find all our exclusive new Alfa Romeo and pre-owned vehicle inventory online for you to browse at your leisure. Then if you have any questions about our vehicles or services, one of our knowledgeable staff members is here to help you.
Call now for more information, or come visit our Seattle, WA Alfa Romeo dealership for a thrilling test drive you'll never forget!
1401 12th Avenue
Seattle, WA 98122
Sales: 888-991-7934
Service: 888-991-8024
Parts: 206-965-8045
Armadillo Racing
We carry a full line of Auto racing parts and accessories: safety equipment, books, racing helmets, numbers, fasteners, gifts, and fanwear. Trust Armadillo Racing for all your racing needs.
888-211-9129
800-278-0138 Fax
parts@armadilloracing.com
armadilloracing.com
Bel-Red Auto Rebuild
Our technicians are all I Car certified and trained in all types of vehicles. We provide full expert auto collision repair for all types of vehicles, from your everyday commuter to your luxury sports cars.
No job is too big or too small! We offer 24-hour towing, bumper-to-bumper service and Car-O-Liner frame repair. We work with all insurance companies to do auto claims and are the only Eastside shop that is AAA Certified. We also do custom work, including specialty paint jobs and custom restorations.
1406 130th Ave, NE
Bellevue, WA 98005
425-453-5552
www.bel-redauto.com
BMW Northwest
EXPERIENCED, DEDICATED, KNOWLEDGEABLE, COURTEOUS
This is what you should look for when getting ready to purchase a BMW.
4011 20th Street East
Fife, WA 98424
866-843-3706
www.bmwnorthwest.com
Hours:
Mon-Fri: 8:00 AM – 7:00 PM
Saturday: 9:00 AM – 6:00 PM
Sunday: 11:00 AM – 5:00 PM
Cantrell Motorsports
Our professional team is dedicated to making sure our
customers get the most out of their racing or performance street car experience. Our commitment to excellence and 100% customer satisfaction is always our number one aim.
Cantrell Motorsports only uses products which we have 100% confidence in and have tested ourselves. Please feel free to browse our Products and see what top brands we endorse and use on a daily basis.
1655 139th Place NE
Bellevue, WA 98005
425-746-8960
425-746-8961 Fax
Email
www.cantrellmotorsport.com
Les Schwab Tires
17235 SE 272nd St
Covington, WA 98042
253-638-0940
www.lesschwab.com
Hours:
Monday-Friday: 8:00 AM to 6:00 PM
Saturday: 8:00 AM to 5:00 PM
Sundays: Closed
Michael's Automotive Group
Michael's Automotive Group is a family-owned and operated
dealership that places customer satisfaction as its highest priority. We have designed all of our departments around putting our customers' needs first.
At Michael's, we pride ourselves in listening to the needs of our customers. Everything we do is designed to make your car buying experience easier and more enjoyable. Competitive pricing, knowledgeable staff, and superior customer service all add up to create a fast and simple way to purchase or lease a world-class automobile at a great price. We have extended that philosophy to our service, parts and detail departments.
3080 148th Avenue Southeast
Bellevue, WA 98007
(425) 455-9500
sales@toyotaofbellevue.com
www.toyotaofbellevue.com
Northwest Mini
Our dealership is one of the premier dealerships in the country. Our commitment to customer service is second to none. We offer one of the most comprehensive parts and service departments in the automotive industry. Our primary concern is the satisfaction of our customers.
3901 20th Street East
Tacoma, WA 98424
(253) 284-6464
www.northwestmini.com
Pacific Grand Prix
A new and exciting motorsports venue located just off of Highway 18 in Kent, Washington. The state-of-the art, multipurpose facility provides exciting possibilities for everyone, regardless of skill level. They offer a wide variety of motorsports, learn more about PGP's Rental Karts, as well as Supermoto and Competition Go-Karting opportunities.
info@pacificgp.com
253-639-RACE (7223)
www.pacificgp.com
Park Place LTD
West Coast's largest luxury, sports and special interest automobile dealership! We are an authorized dealer for Lotus, Superformance Cobras, GT40, Shelby American, Roush Performance, Speedster Replicas, Griot's Car Care products and home to some of the world's most highly prized collector cars. "No one has what we have, period."
(425) 562-1000
(425) 649-9875 Fax
sales@parkplaceltd.com
www.parkplaceltd.com
Talking Rain
Every day ProFormance instructors, staff and clients are kept cool and energized thanks to ICE from Talking Rain.