One-Day High Performance
July 30, 2020 @ 8:00 am

-

4:30 pm

$595.00 – $1,095.00
Use your car or one of ours – no experience necessary.
Time: 8 AM to 4 PM
Eligibility: Open to all licensed drivers and teens with a learner's permit. Parental consent is required for teens.
The One-Day High Performance Driving Clinic includes AM Skills Clinic and Afternoon Lapping on the road course with a private instructor.
Cost: $595.00 (includes any taxes and helmet rental)
Need a car?
Car Rentals available for an additional fee:
Toyota GT86 or equivalent $500.00 (manual or paddle-shift automatic)
NOTE:  Please let us know if you prefer automatic or manual. Rental fee includes fuel.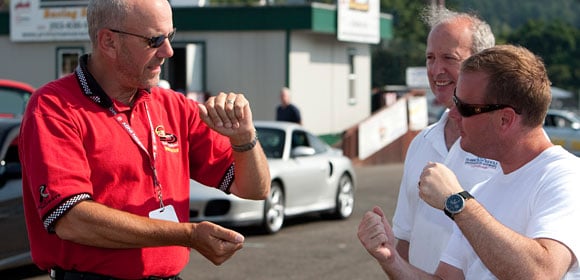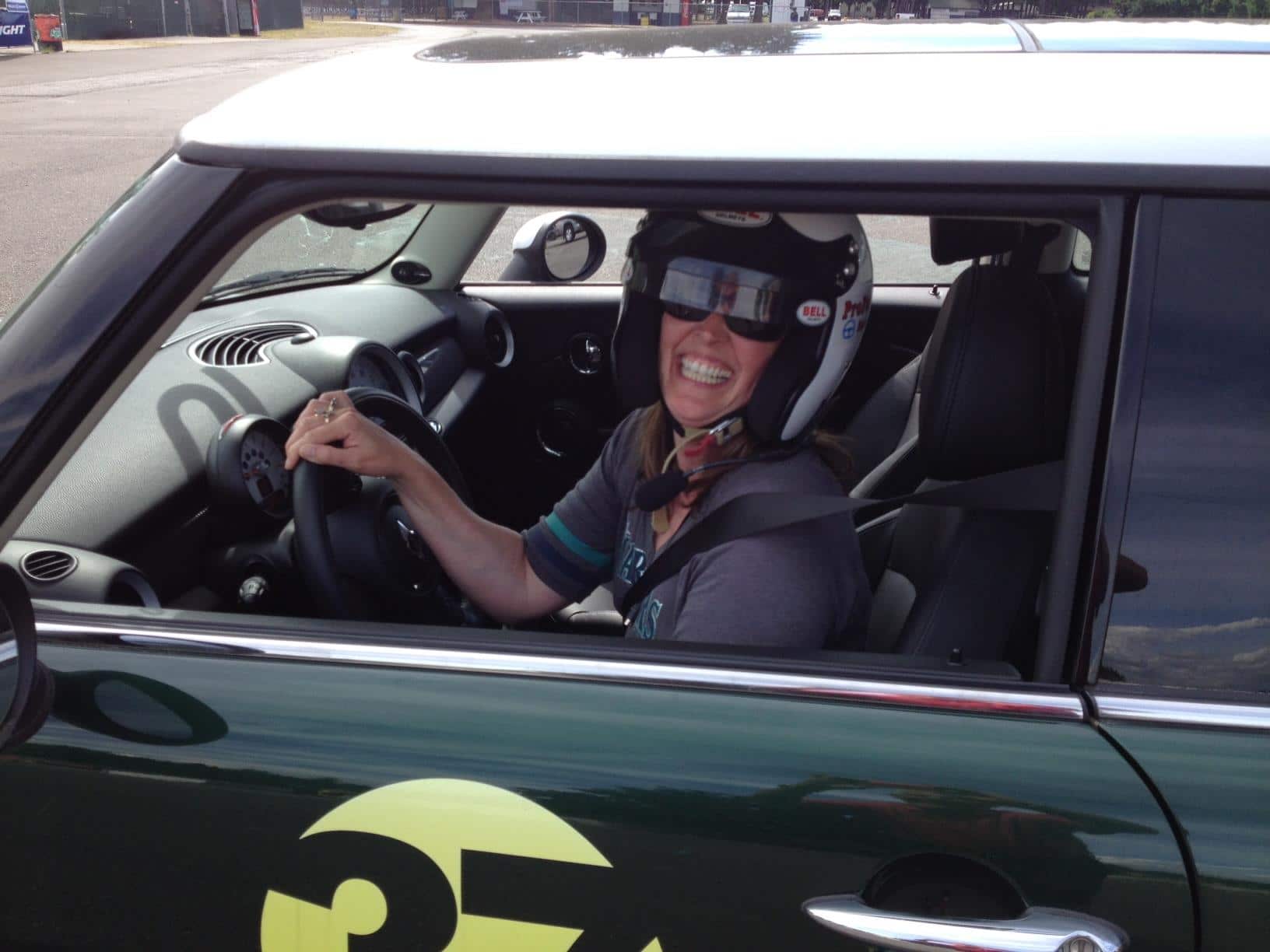 On the day of your Clinic:

Prior to arriving, be sure to empty your car of valuables to avoid unsecured storage while at the track.
Lightweight comfortable clothing is recommended, along with thin soft-soled shoes for maximum pedal "feel."
Be prepared for some walking over uneven terrain in the afternoon.
We offer a stocked refrigerator of water and sodas for an additional $1.00
For your planning purposes, the end time will occur no later than 5 pm.
If you are using your own car:
Brakes must be in excellent condition.
Tires must be in good condition, with adequate tread depth and no"plug repair" to punctures.  Tires should also be over-inflated by approximately 1-3psi…over normal specs  (i.e. 38 psi front and 42 psi rear…cold)
All loose items inside the car and trunk must be removed prior to the driving exercises. Please leave these items at home, to avoid storage at Pacific Raceways Inc.
Seat belts must be present and functional in both driver and passenger seats.
Soft-top cars must have roll bar or DOT "pop-up" approved rollover device.
No air or fuel is available on site at Pacific Raceways so you will want to come prepared with a full tank of fuel. Fuel refill available during lunch hour.
You will be required to sign waiver documents (accident liability release) prior to driving instructions; a standard procedure for all events conducted at Pacific Raceways Inc.
Comments from past participants – just like you

"Every Driver Should Take This, Excellent!"

"A great day is a huge understatement….it was more fun (and great learning) that I ever expected it to be!!  All the instructors were awesome!"

When your 24 yr. old son puts his arm around you, says, 'Dad, that was an awesome day, thank you so much, I love you" – with 4 other men standing there – you know you hit a home run!!!!"

"What a great experience! Don is very knowledgeable and funny and the staff patient and professional."

"I hope to come back again & experience that adrenaline rush and boost of confidence in the car!"

"What a BLAST that was. Oh man, all you say is true."

"I loved it. The only regret is that I waited this long to come out to ProFormance."

"Perfect, to have three stages to first learn the track then practice and finally master driving the road course."

"Great to test the limits of the brakes in a safe structured environment."

"Really fun, confidence-building and understanding what the car can do."

"Already recommending this program with texting to friends!"

"Great program, thank you!"

"A fun, tough, challenging experience – I loved it!"

"Absolutely the best class I have ever taken!"

"I'll be back tomorrow!"
Cancellations: We require
Related Events